From The Guardian today–an amazing story which reminded me of my late mother, Molly.
Ma was diagnosed with Type 1 Diabetes in 1955 and on several occasions  suffered hypoglycemic episodes in the middle of the night–when she would slip in unconsciousness.
She was experiencing a "hypo"– falling into a coma caused by low blood sugar–hypoglycemia.
Miraculously my father–asleep beside her–would awaken with the instinct that something was wrong.
He would call the ambulance and accompany her to St Thomas's Hospital where they saved her life more than once.
Eventually she did die of a fatal heart attack, linked to her diabetes. (And watching my mother's experiences is what made me take my own diagnosis of Type 2 diabetes seriously.)
Dana Lewis (see below) feared she too might fall unconscious in her sleep without anyone nearby to notice–so with the help of others she has developed a system to monitor glucose levels throughout the night and adjust as needed.
If you have Type 1 diabetes or know someone who does, please take a look:
Experience: I built my own pancreas
Having a computer make adjustments while I sleep is far safer than trying groggily to make decisions in the early hours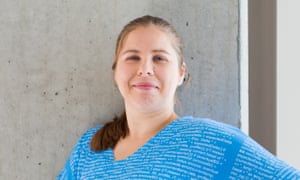 I was diagnosed with type 1 diabetes when I was 14. This means my pancreas no longer naturally produces insulin; and without insulin, my blood glucose levels will go dangerously high. The biggest impact was on my sleep. I used to love lying in on weekends. After I was diagnosed in 2002, I had to set my alarm for 7am to take my insulin and eat something, then continue testing my blood sugar and inject myself several times a day.
This process became a little easier when I got an insulin pump, and later a continuous glucose monitor (CGM). The pump continuously infuses insulin into my body, and the CGM sensor can report my blood sugar every five minutes. At night, I relied on the CGM's built-in alarm to wake me if my glucose passed the threshold that required immediate action; but though I tried several CGMs, the alarms were never loud enough, and they couldn't be turned up or changed. I talked to manufacturers, but nothing improved. Once I went to college and lived alone, this became a bigger problem; I was increasingly afraid of going to sleep at night.
I was happier and no longer feared going to sleep–but this was still an "open loop" system: it was up to me to take any needed action. A few months later, working with others in the open-source diabetes community, we realised that by adding a small computer and a radio stick to the pump and CGM, we could create a system that not only processed the data, but also sent commands directly to the pump. That's how we created what is in effect an artificial pancreas, or a "closed loop" system.
The first day I woke up after closing the loop, I was blown away by how much better I felt. I decided I was never going to leave home without it. The equipment can fit in a bag or a pocket. We designed it for safety: if something breaks or I lose it, I can go back to using my insulin pump manually.
Endocrinologists have been interested in our developments, and for me, having a computer make adjustments while I sleep is far safer than trying groggily to make decisions overnight. The system also makes small adjustments every five minutes, rather than large adjustments infrequently, as humans do.
Having created something that changed and improved my own life, and having benefited from others' open-source work, I wanted to share our work so other people could use it. This is why we created OpenAPS – the Open Artificial Pancreas System project: to make the code, design and documentation available to others for FREE, so they can build a "pancreas" of their own.
More than 725 people worldwide have now built various types of DIY closed-loop systems, and the growing community has continued to improve the code and the systems. Many of us have no medical or engineering training and we work on improvements in the evening or at the weekend. Commercial devices similar to ours are now being trialled and gradually coming on to the market. We're happy to be helping companies to speed up development. The most important thing is that people don't have to wait. The fact that others now have the freedom to make that choice is something I'm very proud of.